News
Latest News
Company News
WC series products upgrade cloud intelligent controller & energy management function
Airtek's newly upgraded [BACnet cloud intelligent controller] integrates WC+BEMS to provide:
1.Regardless of the capacity, there are many functions that should be available.
2.One controller can provide all functions of a complete intelligent system.
3.Different grades are distinguished according to the size of the building capacity, regardless of the budget.
4.The old system can also achieve functional improvement by adding this product without replacing the entire system.
5.Support BACnet, Modbus, JSON API and other open communication protocols, system expansion & integration are not limited.
6.Cloud monitoring + programmable control + big data graph report analysis + multimedia alarm + communication data conversion + I/O control.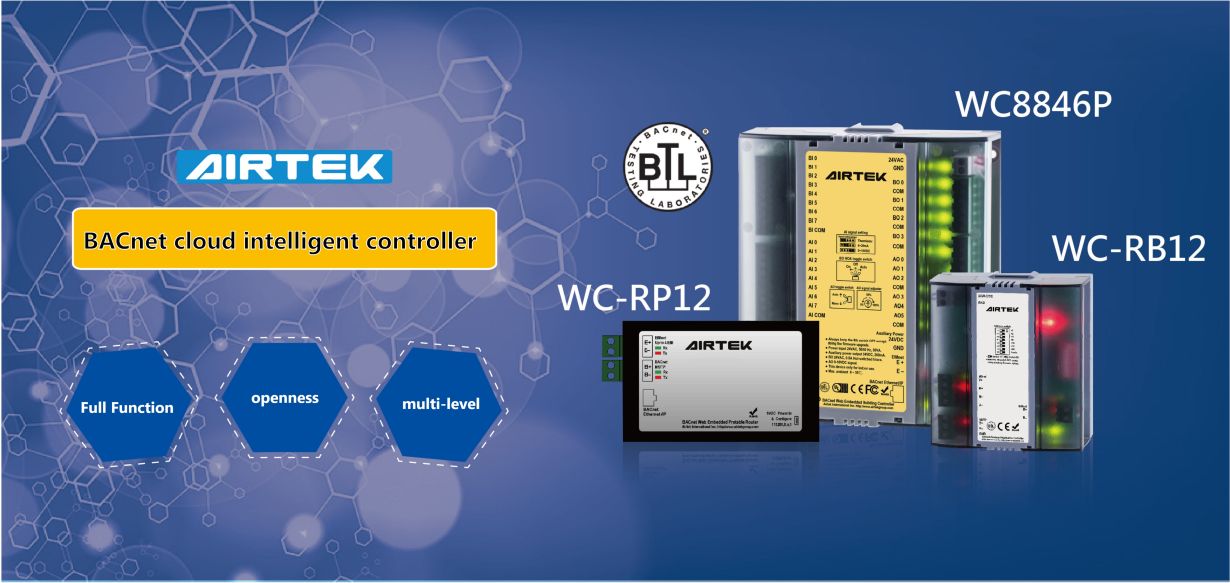 1.Small factories/buildings directly upgrade and integrate on-site air conditioning/lighting/electromechanical systems into intelligent building control systems through WC smart controllers.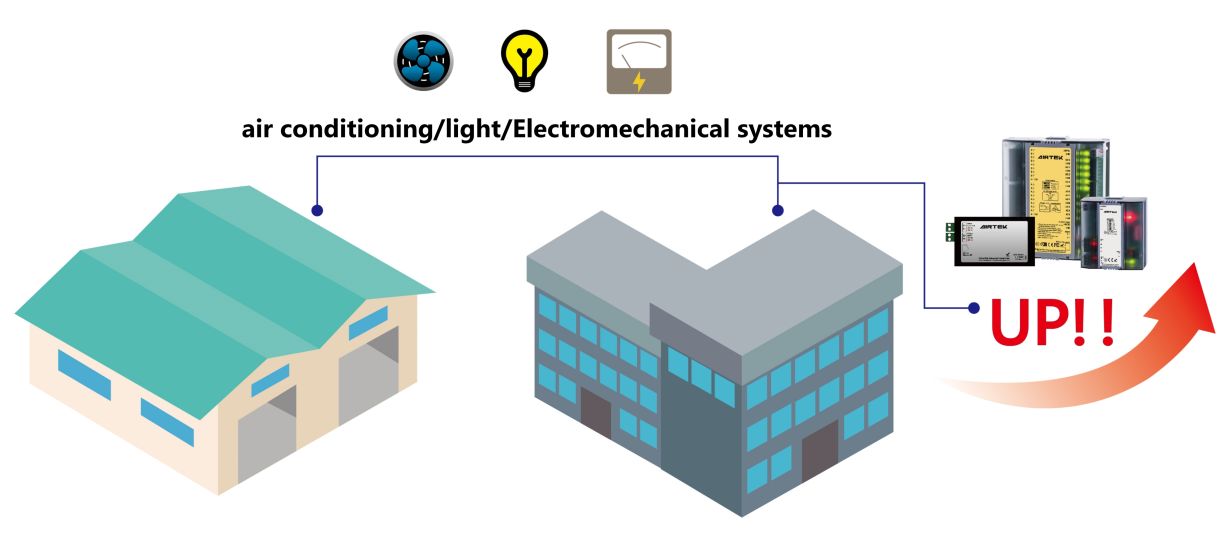 2. Although the point capacity of the old system cannot be directly replaced with the WC smart controller, the system can be directly upgraded with intelligent functions such as data graph report analysis, multimedia alarms, etc., and the old system does not need to be replaced.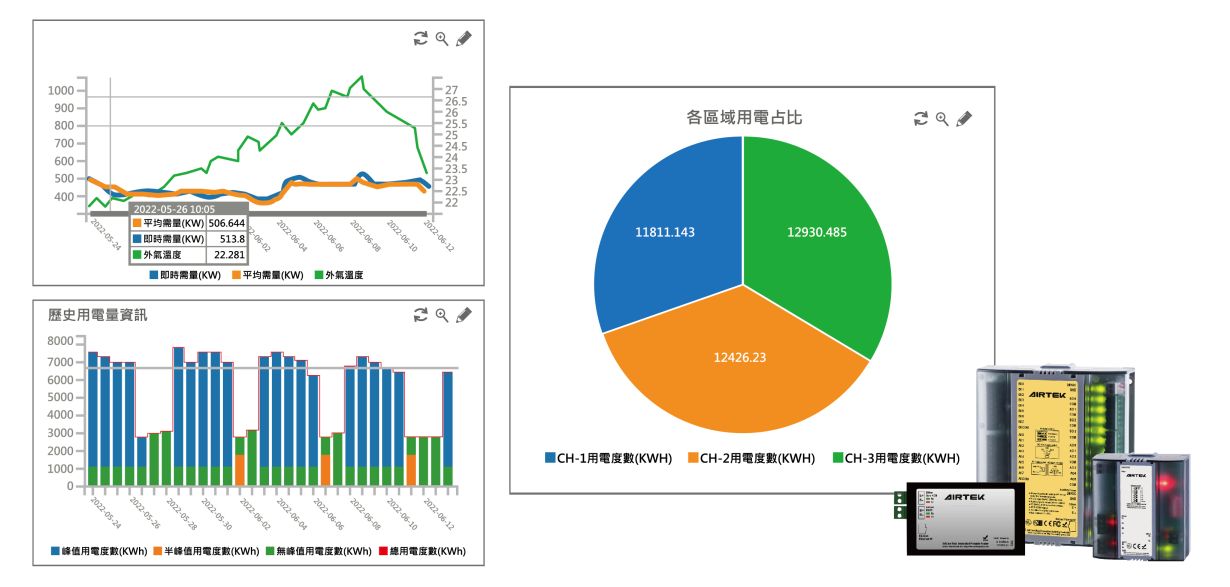 3. Large-scale, multiple small-scale site (power station/irrigation station) applications, each site can be directly monitored by the cloud, and integrated into the central monitoring platform through an open communication protocol.